On April 12th of, 2022, the U.S. Bureau of Labor Statistics (BLS) announced that the annual US inflation rate had reached a record high of 8.5%, a level not seen since December 1981. This level of rapid price increase is being felt all over the nation and even in Europe. Those with low incomes are having the hardest time adjusting to the rapidly increasing cost of living, as is often the case. But working families across the nation are also being forced to adapt and change in order to cope with rising prices. This has impacted every corner of our society, from gas to prices at the grocery store. Adjusting to this level of inflation hasn't been easy, and here is how some families are looking to cope.
Stocking Up
Although prices may have risen, the general consensus is that this is something that will continue as the year goes on. With this in mind, we see many people looking to stock up on non-perishable items, in particular, in an effort to save money in the long term. Evidence of this can be seen in the increase of sales in bulk buy stores like Costco, Sam's, and BJ's as people look to ward off potential price hikes by buying now. The idea of safeguarding yourself against price increases from non-perishable items is something that we haven't seen for many years. Millennials Have Never Seen Inflation This High
Reduction in Vehicle Usage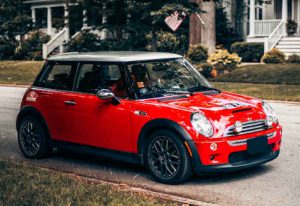 Environmentalists will have most certainly been pleased by the mass reduction we have seen in vehicles on the road, as gas prices have increased dramatically. See: Inflation-Adjusted Gas Prices for more info. Instead of paying through the nose for gas at the pump, more people are looking to take public transport, walk or use bicycles to commute and visit friends and family. This could be a trend that bodes well for smaller, more gas-efficient vehicle sales.
Working Harder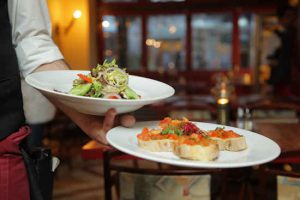 For many families out there, bringing in an additional source of income has been the only choice for keeping their heads above water as inflation rises. We may begin seeing this more, especially within industries like hospitality. Highly skilled men and women may start taking on low-paid restaurant and bar jobs to cover rising expenses and continue providing for their families. Traditionally, many of these low-paying jobs have been held by immigrants who transfer a portion of their already meager income to their families back in their home country.  By watching statistics from banks and services like Ria Money Transfer, we may begin to see a reduction in money transferred overseas if more money is required to survive here in the U.S.
The pain that inflation is causing in the U.S.  looks set to continue as the economy continues to try and cope with the pressure of the pandemic and rising prices. As this happens, families will need to continuously adapt in order to survive.
You might also like:
Images:
Shopping Cart Photo by Edward
Mini Car Photo by Skyler Ewing
Waiter Photo by Pixabay