With interest rates still at record lows, many people are looking for alternatives to savings accounts.  US Savings Bonds are a safe and smart investment choice.  No other investment carries the full weight of the U.S. government. The U.S. Treasury Department guarantees investors will receive their full principle plus interest.  Consider why purchasing savings bonds is an investment that can be made with confidence.
US Savings Bonds: Conservative, but Smart
Although savings bonds do not yield as much return as higher-risk investments, investors can rest easy knowing they will not loose their money.  The financial downturn of the last few years has resulted in many Americans loosing large portions of their retirement.  Even if the rate is not high, investing in a savings bond will never result in the loss of principle.  Despite a down economy, investors will always gain some interest on savings bonds, usually at a rate higher than traditional savings accounts and certificates of deposit.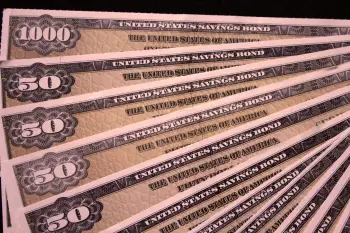 The United States government backs savings bonds.  Therefore, as long as the government is in existence, investors will receive their money, unlike millions of dollars lost to investors when corporations fail or go out of business.  Take comfort in Public Debt Commissioner Van Zeck's own words, "Savings bonds are very much a part of this country's history and culture, and will remain a part of America's future."
Additionally, investors receive tax benefits when opting for bonds.  Savings bonds are exempt from state and local taxes, and buyers can even defer paying federal taxes on the interest until the savings bond is redeemed.  Conversely, interest on savings accounts is considered taxable income and subject to federal, state and local taxation.  Another perk is that investors can receive special tax benefits for using bonds for higher education savings.  All or part of the earned interest can qualify for exclusion from taxation when used for tuition and associated fees.
Two Types of Safe and Convenient Investment
The rate of return may be considered conservative, but depending on the type of bond purchased, investors are assured to receive a return on their investment. There are two main types of bonds sold by the U.S. Treasury"  Series EE and Series I. According to www.treasurydirect.gov, both bonds are currently earning a fixed interest rate of 0.6 percent.  Beginning in 2012, bonds are available only in electronic format and investors can purchase up to $10,000 per year with a minimum purchase of $25. Below are the two main types of bonds.
Series EE Bonds earn a fixed rate of interest if they were purchased after May 2005. Bonds purchased before that date accrue interest based on a variable market-based yield over a five-year period.
Series I Bonds are designed to keep up with inflation.  In addition to a fixed interest rate, Series I Bonds earn an inflation rate, calculated in May and November of each year.
The Treasury Department makes purchasing bonds easy and convenient.  Investors can set up a free Treasury Direct account, enabling them to purchase and redeem bonds, send gift bonds, start a payroll savings plan for buying bonds and invest in other U.S. securities through one online portal.
Purchasing savings bonds is a safe and low risk method of building savings, supplementing retirement, accruing funds for education or simply giving a practical gift.  Buyers can purchase with confidence, knowing they will never lose principle and will always receive something in return.
This article was composed by Ty Whitworth for the team at kanetix.ca; remember to keep a close watch over your financial situation, as you may be eligible for certain opportunities
depending on what your report looks like
.