Oil Price Inflation
This month we have updated the Crude Oil Inflation Chart which shows historical crude oil prices and also what they would be if you adjusted them for inflation as of February 2019. We have also updated the Annual Crude Oil Prices Table and the Monthly Crude Oil Prices Table both of which also show prices adjusted for inflation.  The nominal price of a barrel of oil was only $1.37 back in 1946 but the inflation adjusted price of oil was $18.92 per barrel.  (The nominal price is the price you would have actually paid at the time). The major peaks occurred in December 1979, October 1990, and June 2008 at $125.23, $65.68, and $145.93 respectively (all inflation adjusted to 2019 dollars). Another interesting item to note is that the inflation adjusted average price has been increasing. The average for the entire period from 1946 to present is $44.75 but the average since 1980 is $55.99 and the the average since 2000 is $64.66.  This may be the result of increased extraction costs as it becomes harder to find and requires much greater technology to get to it.
The red line on the chart shows Illinois Sweet Crude oil prices adjusted for inflation in February 2019 dollars. The black line indicates the nominal price (in other words the price you would have actually paid at the time). Current prices as of February 28th 2017 are $50.25 down significantly from recent highs but up from 2016 lows.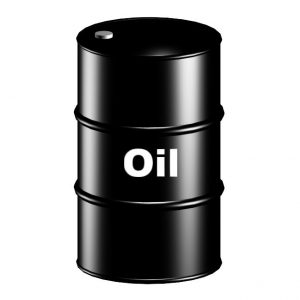 Historical Crude Oil Prices (Table)
Oil Prices 1946-Present
The first table shows the Annual Average Crude Oil Price from 1946 to the present. Prices are adjusted for Inflation to February 2019 prices using the Consumer Price Index (CPI-U) as presented by the Bureau of Labor Statistics.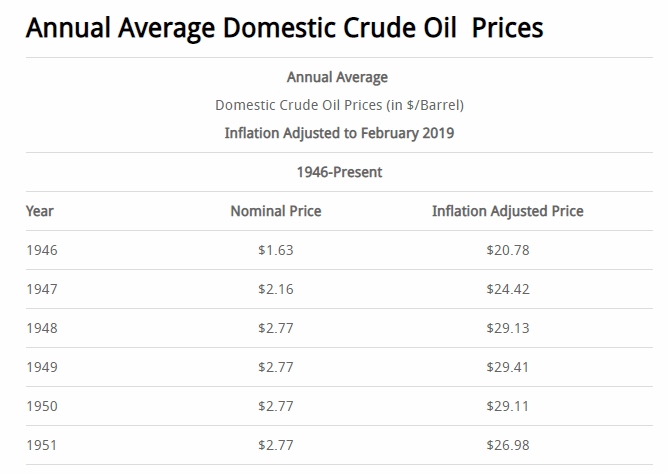 The second table presents the monthly average crude oil prices for Illinois Sweet Crude plus their inflation adjusted prices from 2011-2019.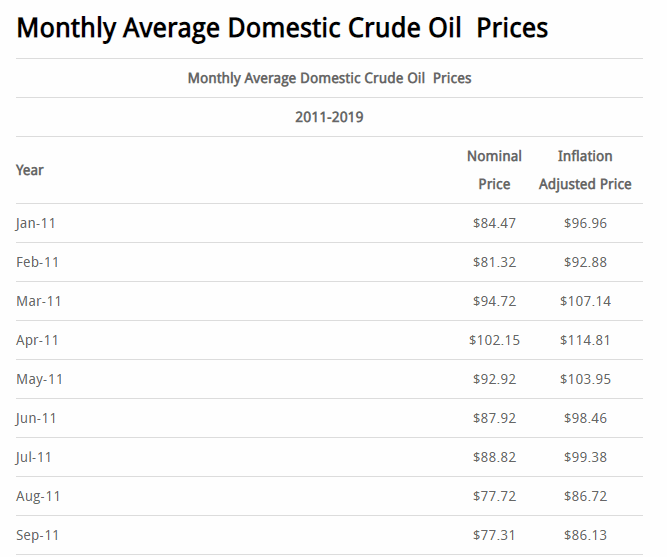 Inflation adjusted oil prices reached an all-time low in 1998 (lower than the price in 1946)! And then just ten years later in June 2008 Oil prices were at the all time monthly high for crude oil (above the 1979-1980 prices) in real inflation adjusted terms (although not quite on an annual basis).
See also:
Connect with Tim on Google+.