For many years people believed that "housing prices always go up" and that "you can't go wrong buying a house". And even that houses are good investments. But are houses really good investments? What makes people believe that a commodity that you consume is actually an investment? Doesn't it require maintenance? Shouldn't a new house be worth more than an old one?  One fundamental philosophy that Robert T. Kiyosaki in his book  Rich Dad Poor Dad: What The Rich Teach Their Kids About Money – That The Poor And Middle Class Do Not! is that a house is not an investment unless it is being rented out. The key is to understand the difference between an investment and a consumption item. One of his favorite sayings is that The Wealthy Buy Assets, the Poor Buy Liabilities, and the Middle Class Buy Liabilities Believing They Are Assets.
One advantage of buying a house is that for people who normally don't save a house is like a forced savings plan. Another advantage is that it uses leverage which means that when home prices do go up you benefit much more but when they go down as they did in 2008 the devastation is also much worse. House leverage is much greater than it used to be with Government programs allowing you to borrow 95% of the value of the house. So if you put 5% down and the house goes up 5% you have doubled your money. Where if you had to put 100% down you would have only made 5%.
For some perspective on the all-important US real estate market, today's chart illustrates the inflation-adjusted median price of a single-family home in the United States over the past 43 years adjusted for inflation. It is important to look at real (inflation adjusted prices) because otherwise what might appear to be an increase in value could just be due to inflation. 
Interestingly, not only did housing prices increase at a rapid rate from 1991 to 2005, the rate at which housing prices increased — increased.  In other words, prices "went parabolic" which is typical in a bubble. But all those gains were given back during the following 6.5 years. Over the past three months, however, the median price of a single-family home has surged by over 10% — the second biggest three-month gain on record (the data goes back to 1968). Not surprisingly, this three-month surge has resulted in new post-financial crisis highs.
This chart was originally published by our friends at  Chart of the Day. And has been reprinted by permission.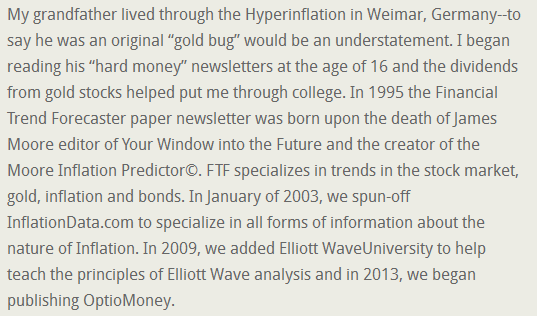 Connect with Tim on Google+.
Use our custom search to find more articles like this
Custom Search