Inflation is making everything more expensive, and insurance is no exception. As prices rise for goods and services, insurance companies have to adjust as well. They factor in a variety of elements, including the average cost per claim made and the rising costs involved in repairing cars or homes. When these costs go up, insurance companies must pass it on by raising the price of premiums.
Understanding Insurance Inflation
Insurance inflation means the cost of your car, home, health, or life insurance is going up. What's driving these increases? For starters, healthcare expenses are rising, so health insurance gets more expensive. Natural disasters like floods and fires can also make home insurance cost more. Home replacement costs are rising as are contractor costs and car repairs.
All these factors make it more expensive for insurance companies to provide coverage, and they pass those costs onto you.
Inflation's Long-Term Impact on Prices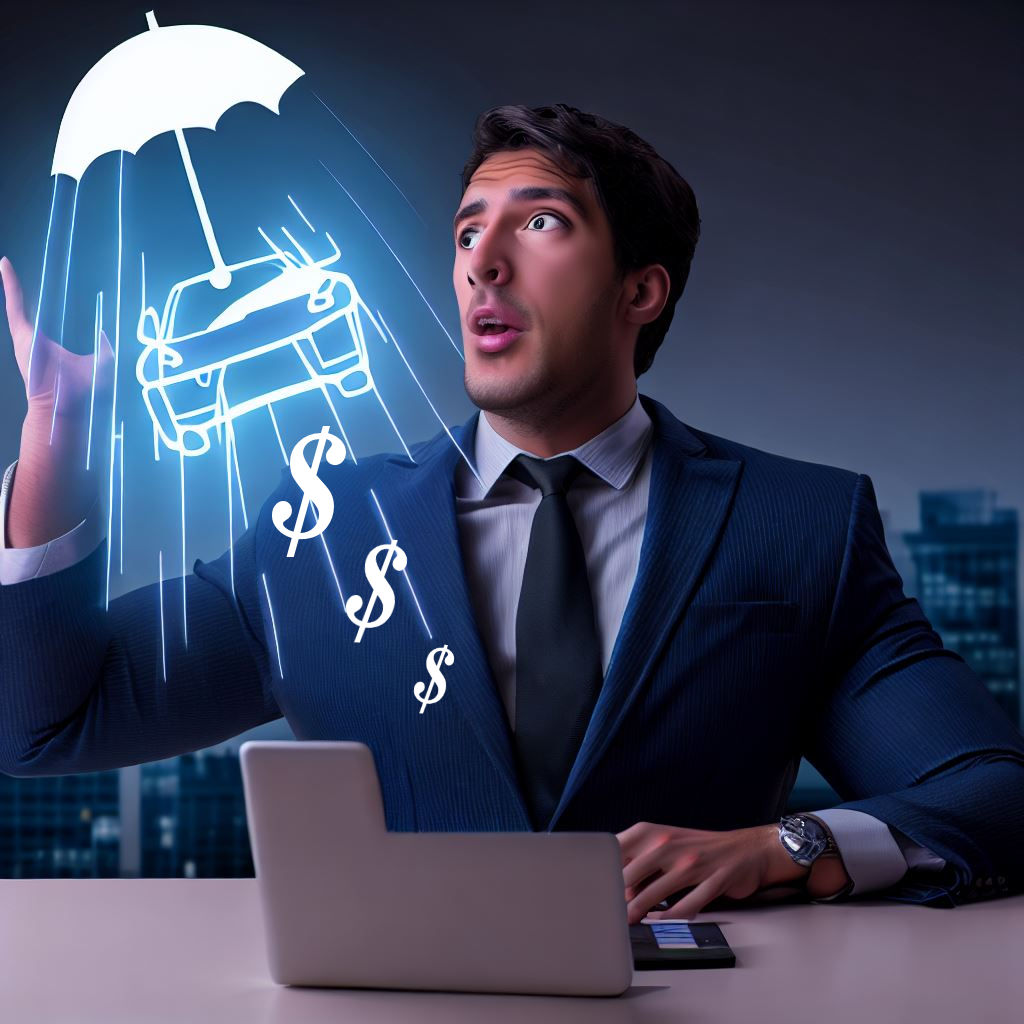 Inflation doesn't just cause a temporary spike in the cost of goods and services; its effects on insurance prices often linger. When general price levels rise due to inflation, they rarely go back down and even when they do it is only temporary. Inflation rates rise and fall but as long as they are positive numbers prices are going up.
Prices that are going down compared to a year ago, i.e., negative inflation aka. deflation has only occurred in a couple of years since the 1950s. The first was in 2009 and the second was in 2015. Before that you have to go all the way back to 1954-55 to see any falling prices.
In straightforward terms, once prices climb, they're likely to stay elevated, i.e., they continue to ratchet ever higher, sometimes faster, sometimes slower, but always higher. This makes everything more costly in the long run, including insurance premiums.
What is Insurance Inflation Protection?
Insurance inflation protection is a clause written into some insurance policies that helps you keep up with rising costs. This feature automatically bumps up your benefits to match inflation rates. If everything gets more expensive, your insurance benefits will, too, allowing you to maintain your buying power.
You can find this feature in various types of insurance policies. It's often an option for homeowner's insurance policies to help combat rising construction costs. Auto insurance policies might offer it to cover the increasing costs of car repairs. Life insurance and long-term care insurance can also include inflation protection, ensuring that the payout keeps pace with the real value of money over time.
The Double-Edged Sword of Insurance Inflation Protection
Insurance inflation protection offers a safeguard for consumers, but it comes with a catch: higher premium costs. Over the past year, the increasing costs have shaken customer loyalty. Data shows an 11.8% jump in insurance quote rates.
Even more telling, 3.6% of consumers have switched insurance providers from the first to the second quarter. So, while this feature may offer some financial security, it also prompts people to shop around for more affordable options.
Federal Reserve's Role in Controlling Inflation
The Federal Reserve uses different methods to keep inflation in check, one of which is adjusting the federal funds rate. By raising this rate, the Federal Reserve aims to make borrowing more costly, which can slow down spending and, in turn, control inflation. Since March 2022, the rate has gone up 11 times. Right now, it sits between 5.25% and 5.5%, the highest it's been in over two decades.
But what about the current state of inflation? The latest numbers show that inflation has eased a bit, dropping to 3.0% in June but rising to 3.7% by August. That's a significant drop from 9.1% in June 2022. Even though the rate has lowered, the Federal Reserve isn't taking it easy. They're still open to the possibility of raising rates again to ensure prices don't spiral out of control.
Wrapping It Up: Inflation Meets Insurance
Inflation and insurance rates dance together, each affecting the other in a continuous cycle. As the price of things like healthcare, car repairs, and home fixes goes up, so do your insurance premiums. Even with tools like insurance inflation protection, you might find your wallet getting thinner. The Federal Reserve works to slow inflation by raising interest rates, but these moves also have lasting effects.
In short, rising costs are a reality we all have to adapt to, especially when shopping for insurance. You'll need to stay alert and possibly even switch providers to keep your finances stable.
Sources:
https://www.marketwatch.com/guides/insurance-services/what-to-do-about-rising-insurance-rates/
https://www.libertymutual.com/insurance-resources/property/how-does-inflation-affect-insurance-rates